Complete Ascentials RNA DROPS - Liquid Software For The New Human.*
Our proprietary formulation in Complete Ascentials™ RNA Drops goes beyond 'nutrient-supplementation' into the realm of advanced-science in supporting human potential. Pioneering into the research and realm of zero-point energy, esotons, and morphogenic fields, Complete Ascentials™ RNA Drops are developed as 'quantum-alchemy' combined in a holoresonant-probiotic environment.
Accept No Substitutes!
Manufactured in strict compliance with cGMP standards our New, Advanced formula is always delivered to us with a COA, demonstrating the absence of toxicological risk - for your safety and peace of mind. We use the highest standards in sourcing all of our products.
RNA DROPS are "Liquid Software For The New Human Being". *
RNA SPRAY is Homeopathic "Super Immune Support". *
Unfair
Advantages

Over Your Competition - RNA DROPS & RNA SPRAY.
About The Science Behind Complete Ascentials RNA DROPS
Want More Information About RNA DROPS?
Step 1: For more information about Complete Ascentials RNA DROPS, please read our article here.
** Complete Ascentials RNA DROPS are trademarked.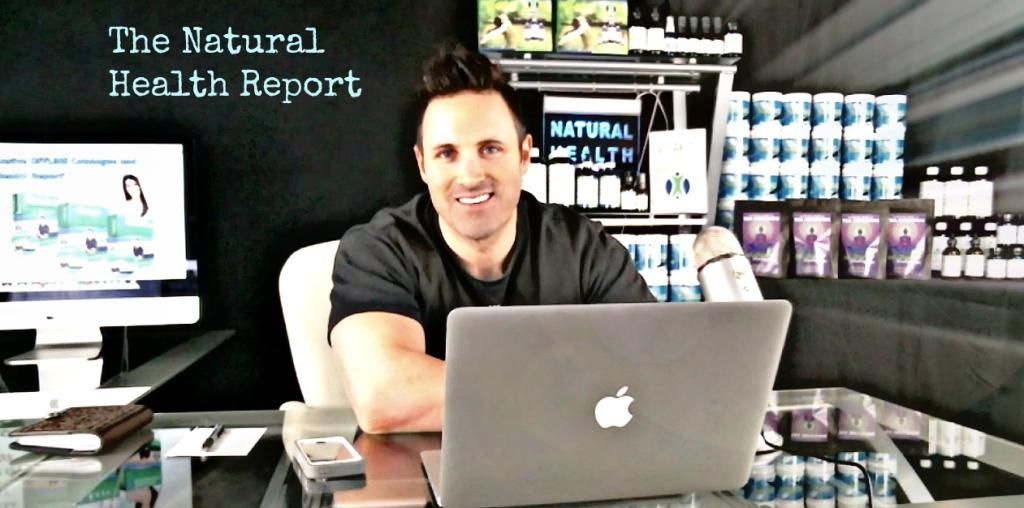 Step 2: Register for The Webinar Below!
Step 3: Listen to the Complete Ascentials RNA DROPS Audio, Below:
Got Questions? I'm Personally Available to Answer Your Call.
If I Do Not Answer, Please Leave A Detailed Message.
If My Messages are Full, Please Email: breadoflivingwater@gmail.com
Include Your Question and Phone Number.
Call 608.459.0664 - Matthew
You Can Reach My Staff Here: 1.888.550.8231 9am-4pm CST
Usage:
Not intended to treat, diagnose, cure, or prevent disease. Combine Complete Ascentials™ RNA Drops with our homeopathic RNA Spray for maximum potency as a breakthrough KIT aimed at supporting Human Potential and Ascension. Feel the Complete Ascentials™ difference!
Dosage:
3 - 12 drops, 1 - 3 times per day. Build up gradually beginning with 1-drop in the mouth, one time per day. Increase slowly by adding 3 - 6 drops every few days as you assess your tolerance levels, based upon your own unique experience.
Very Important Information:
The Alpha Learning Institute study concluded that the addition of M-States to your diet produces levels of brain activity and control to the extent of an experienced Meditator such as a Monk or master in martial-arts. Focusing on what you DO desire is more advantageous to you in this mind-state. Once you have reached a level -- over a period of several days, most likely -- where the gradual buildup has set in and you feel the effects of this formula, you may USE AS NEEDED THEREAFTER. A little goes a long way. It is very powerful.
Discontinue use if you have an adverse reaction and always consult your physician before using any of our products. Please keep this product out of direct light and heat, as much as possible. Refrigerate after opening.
Let Complete Ascentials
Underwrite Your Success

for

30-Days

with Our Reverse-Risk

Guarantee

:
Note: listen to the audio below to see if you qualify.
* These statements have not been evaluated by the FDA. Complete Ascentials products are not intended to treat, preven, diagnose or cure disease.
Pharmaceutical grade M-State Activated Minerals Pharmaceutical Grade Custom Probiotic Stabilized Mg/Ca/Na Ionic Solution (Na+ Content: 2.3 mg/lt) USP-PW Contains. Natural Cherry Flavor; Glycerin 8% Dosage: 3 - 12 drops, 1 - 3 times per day. Build up gradually beginning with 1-drop in the mouth, one time per day. Increase slowly by adding 3 - 6 drops every few days as you assess your tolerance levels, based upon your own unique experience.
GREAT drops, really do work!

For the past several months or so, I've been hearing about RnA drops, and the effects they can have on the body. First of all, they are said to increase your energy, help you require less sleep, and naturally put on muscle. Overall, they are a science experiment kind of thing.

I was a little nervous to try them, but since it is a natural product, I decided to give it a go. Since taking them, I have noticed the following positive effects:
My skin looks younger and healthier
My appetite is returning
Increased stamina in all areas
Less sleep needed
Increased creativity
Wounds heal faster

I don't know what it is about this formula, but I have become a true believer. These are like miracle drops in my opinion. Sure, not everyone is going to believe in the hype, but seeing is believing. I will definitely be purchasing another bottle when this runs out. Excited to see where the rest will take me.

Veronica Ruggiero

08/01/2014

When used as part of the system, fabulous results!

My husband was having so many health issues, really freaking me out and nearly ruined our marriage. When I finally got him to see a doctor and all the test came back, found out he had next to zero testosterone! Looked into different treatments, holy cow! Patches: $400 a month, Injections, $1500 every three months - all with awful side effects that include cancer. What?!? How is that a cure?

Decided to look into healthy, natural alternatives and RnA drops was mentioned. My husband has been using this, combined with the T-Spray and a multivitamin for 6 months now along with diet and exercise. He's no longer having the volatile evening mood swings, energy drops so bad he runs into things. We even managed to get pregnant again! Highly recommend!

Jena Apgar

08/01/2014
Your product has been added to the cart successfully.
RNA Drops™
Advanced Formulation
×