Homeopathic After-Burn -- The Ultimate Weapon Against BodyFat!*
Our new Homeopathic

After-Burn

formula is on it's way...
For men, couple this product with the T-Spray and you have the total package for lean muscle, a trim mid-section, and long-term success.
Women, this product coupled with BLI22 is a revolutionary approach to shedding stubborn fat, getting toned, and feeling great at the same time.
Afterburn is a stand-alone product, too. Listen above to Dr. Howard explain more about this exciting new addition to our Complete Ascentials lineup.
More information on how to use our products, click here.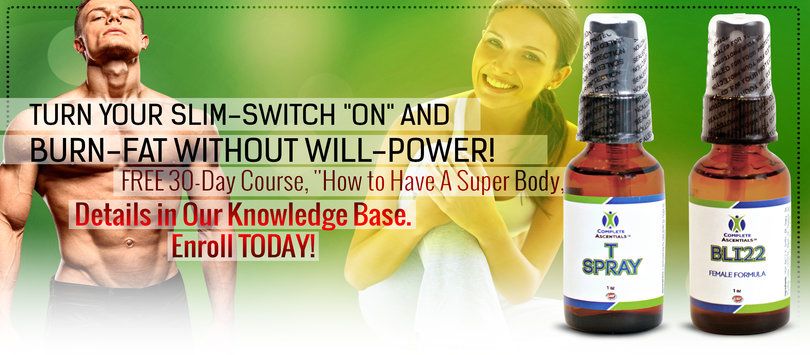 Would you like to LOSE-FAT wiithout will-power?* Click here.
* These statements have not been evaluated by the FDA. Complete Ascentials products are not intended to diagnose, prevent, cure or treat disease. Results may vary.
Homeopathic Nano-Dilurtion Proprietary Blend at various potencies: HCG GH 3X 12 Cell minerals 3X/12X Fatty acids 3X Lecithin 3X Apple cider vinegar 3X Chromium 3X DNA/RNA L-Arginine 12X Calcium carbonate Other Ingredients: Alcohol USP 15% Glycerin USP 8% Purified Water q.s.
Your product has been added to the cart successfully.
After Burn
The Ultimate Homeopathic Weapon Against BodyFat
×