HCG Complete

HCG -- The Ultimate Weapon Against BodyFat!
Our new HCG Complete formula is on it's way...
For men, couple this product with the T-Spray and you have the total package for lean muscle, a trim mid-section, and long-term success.
Women, this product coupled with BLI22 is a revolutionary approach to shedding stubborn fat, getting toned, and feeling great at the same time.
HCG Complete is a stand-alone product, too. Listen above to Dr. Howard explain more about this exciting new addition to our Complete Ascentials lineup.
Complete Ascentials Fit Kits - Men's and Women's Complete Hormonegentic Optimization.
More information on how to use our products, click here.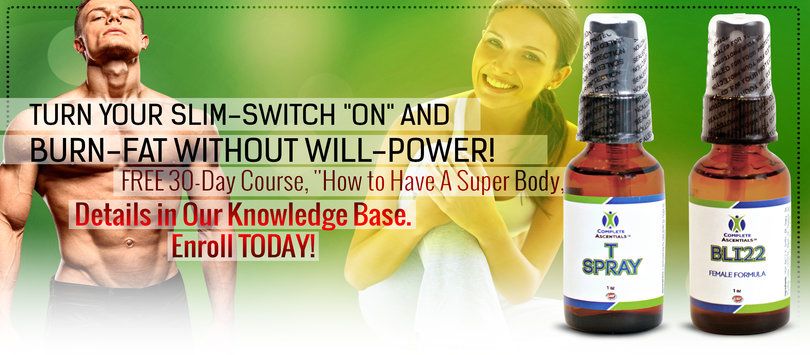 Would you like to LOSE-FAT wiithout will-power? Click here.